Calling all motorcycle riders and motorcycle culture enthusiasts!
Segunda Moto Pop-up!
Local DIY Motorcycle Culture
Sunday, January 24, 2021 – 3pm.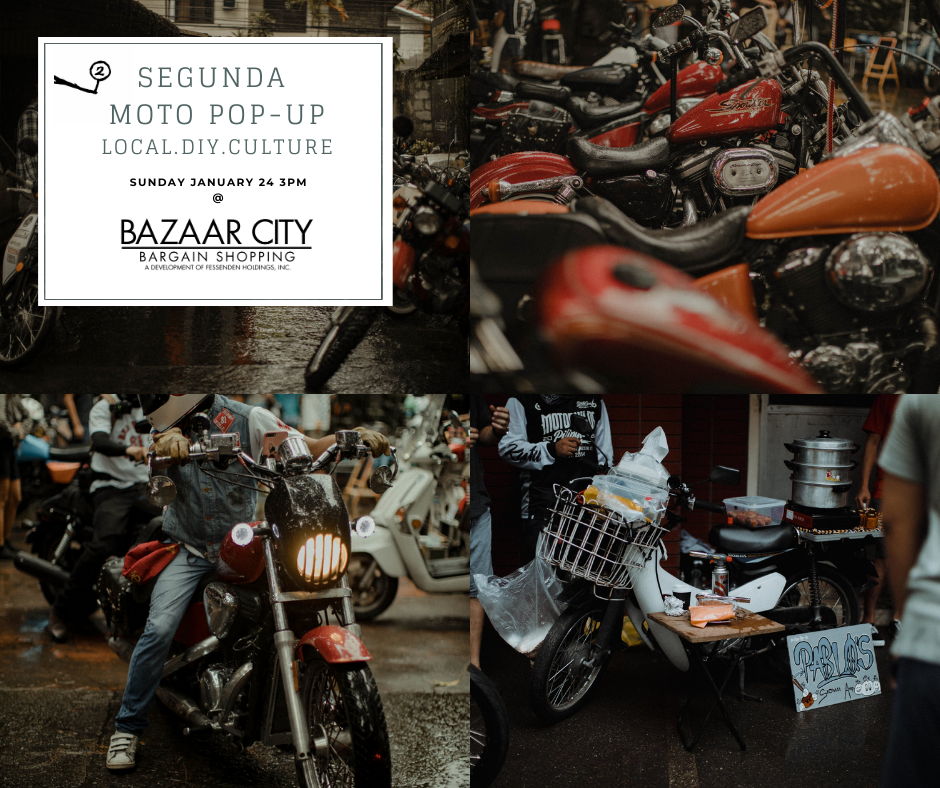 This is just one of the many events in Bazaar City we have in store for you this year!

Everyone is invited! Bring your ride and see you there!